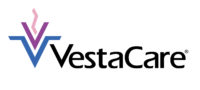 NEW Consolidated Physician and Hospital Patient Billing and Payment Solution
For years hospital executives have been seeking a solution to simplify their patient billing.
One of the primary complaints from patients is the number of bills they receive for an episode of care, frequently from providers they had no idea were involved in their treatment.

The New VestaPay Patient Bill and Payment Solution addresses this need with a suite of functions designed to support all providers.
Consolidated Patient Bills
Under this new model, all provider bills, including from physician's
employed by the hospital as well as from those who are non-affiliated
with the hospital, are captured and presented to the patients in an easy-to-read ledger.

VestaPay brings together all types of physician practices operating under any variety of contract structures with the hospital.

Using VestaPay's proprietary and patent-pending Dynamic Balance
Adjustment technology, hospitals are able to enroll patients into DBA AutoPay plans for the hospital charges on or before treatment, leveraging the maximum window of opportunity to secure 100% of the patients' known and unknown liability.

Bills from affiliated and non-affiliated physicians are also merged with the VestaPay DBA AutoPay plan, maintaining the same monthly payment, but extending the term to allow for full payment of all charges from all providers. VestaCare's Robotic Process Automation technology matches bills from different providers with different medical record numbers ensuring all bills are linked to the correct patients.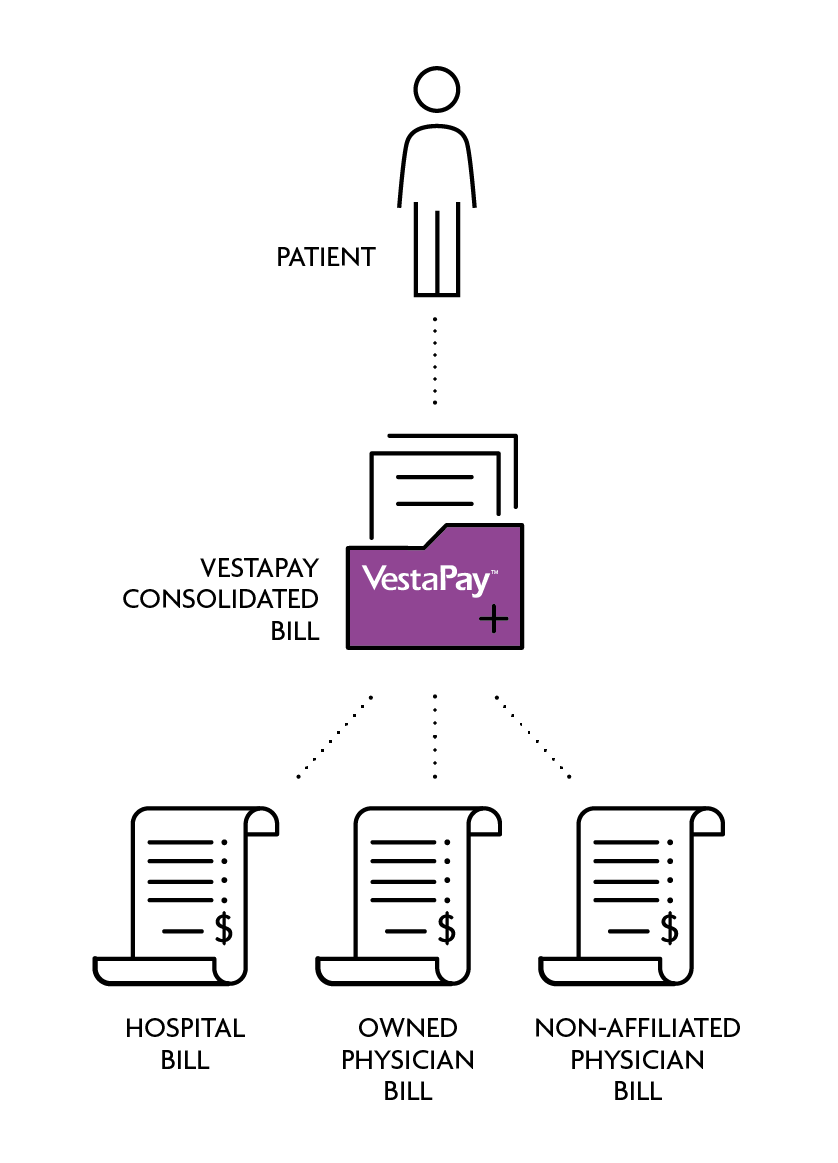 The VestaPay DBA Autopay Plan allows the hospitals to start with an estimate, set up a monthly payment and plan duration and then have the plan automatically adjust to the exact amount owed when the hospital's billing of the insurance is completed.

The DBA AutoPay plan also allows physician bills (affiliated and non-affiliated) to be received and layered into the patient's plan, extending the term without changing the amount, and thereby allowing the patient to continue to afford the total cost of their treatment.

Automated Bill Payment from the Patient to All Providers
VestaPay initiates one monthly payment from the patient and distributes this payment automatically to all providers. The process begins by utilizing a tokenized automated payment that pulls funds from the patients' designated account and deposits the funds into the hospital's sweep account. Funds are then drawn from the sweep account and
routed to respective providers via ACH payments. These transactions include automated 835 remittance advices enabling the physician offices to automatically post the patient payments to their billing system.

To see how VestaPay can secure 100% of your patients' liabilities and provide a consolidated bill and payment solution, contact us immediately at 888.291.7425